What are the skills for picking the right bridesmaid dresses
May 22, 2022
What are the skills for picking the right bridesmaid dresses
As we all know, brides will be the focus in the wedding ceremony, however, bridesmaids are also very important to a successful wedding. Brides will take a lot of beautiful photos with the bride tribe that day, nowadays choosing the correct bridesmaid dresses becomes more and more important, the bridesmaid dresses cannot be too outstanding since the bride is the focus, and still, they can not be too casual since it is such a formal occasion, so what are the skills for picking the right bridesmaid dresses? If you are looking for cheap bridesmaid dresses, then price is the key point, except the price, what other factors should we consider when make final decision? Here are some tips:
Different styles of the same color
Nowadays, many bridesmaid dresses have different designs of the same color. Commonly there are four or six styles, which is convenient for comprehensive selection according to the bridesmaid's preference, body shape and other factors. Different styles can also reflect the different beauty of each person, which is more special than the same clothes. And as long as it is the same color and the same skirt length, even if you take a big group photo, it will not look messy.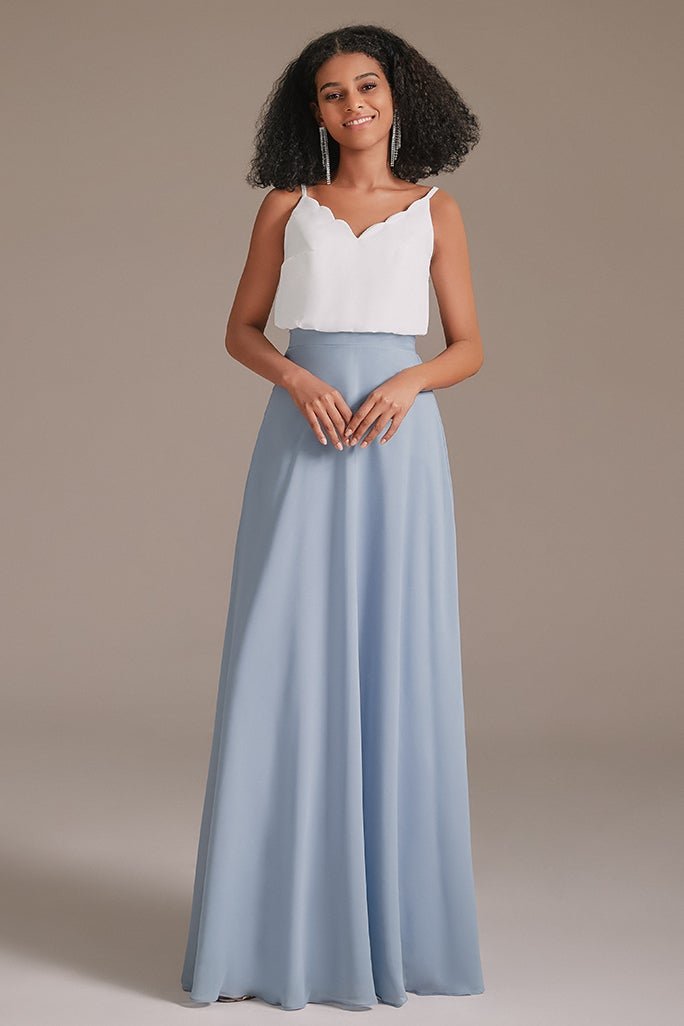 Choose according to the bridesmaid's figure
If the overall height of the bridesmaids is not high, then short or medium-length dresses are very suitable. If they are all tall girls, it depends on the preference. Bridesmaids who are slightly fat and rounder should choose tube top and suspender dresses carefully. Bridesmaids with darker skin should avoid purple, blue and other dress colors that do not match their skin tone.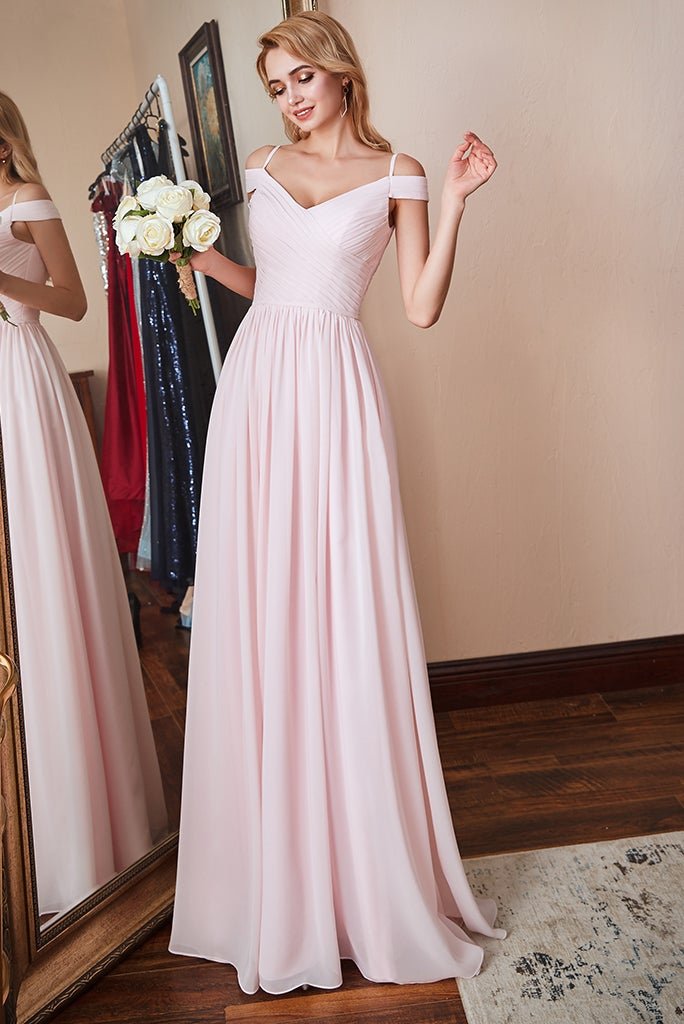 In short, we should take into account the characteristics of each person's body to choose.
Choose according to the wedding style and scene
Generally speaking, short dresses are suitable for outdoor weddings, fresh, cute and easy to move around, while long dresses are more suitable for indoor weddings, which are elegant and grand, but the choice is based on personal preference.
When choosing a bridesmaid dress, you should also consider the wedding style factor. For a dream girl wedding, consider the material of the gauze skirt. For a classical court style wedding, you can consider long satin material. Other types will not be listed one by one. You can plan your wedding for details. Teachers communicate in detail.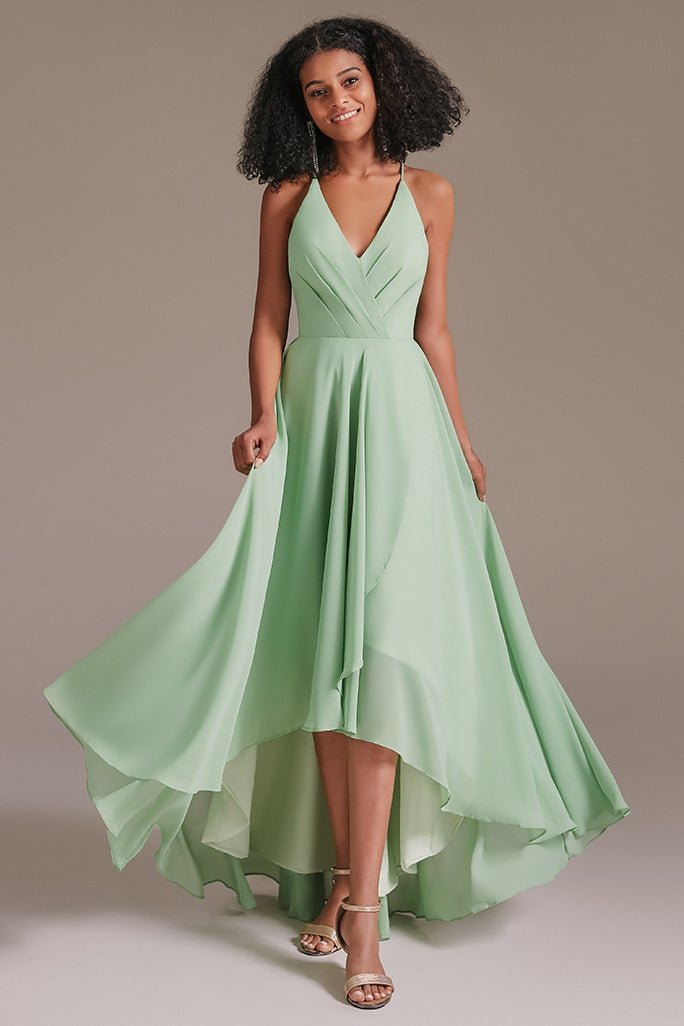 The color of clothing should be distinguished
We mentioned earlier that we should try to match the color of the bride's wedding dress to be harmonious, but it does not mean that it should be exactly the same color as the bride's dress! ! ! The same color will only make the guests foolishly unable to distinguish who is the protagonist, and there is no focus! So the color must be distinguished, as long as it is the same color.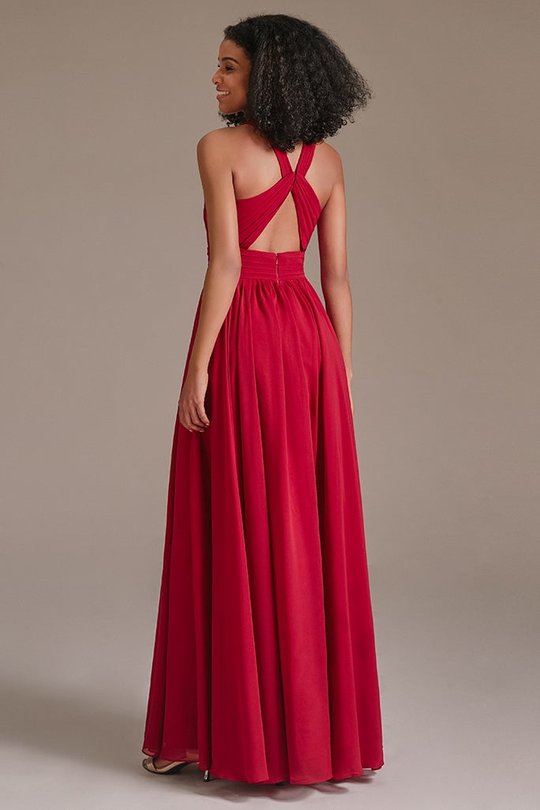 Finally, I would like to share with you that I found a great shop-Azazei, not only has a lot of beautiful bridesmaid dresses, but also great prices, and no matter where you are, you can expect your dresses to arrive soon , as they offer worldwide shipping.